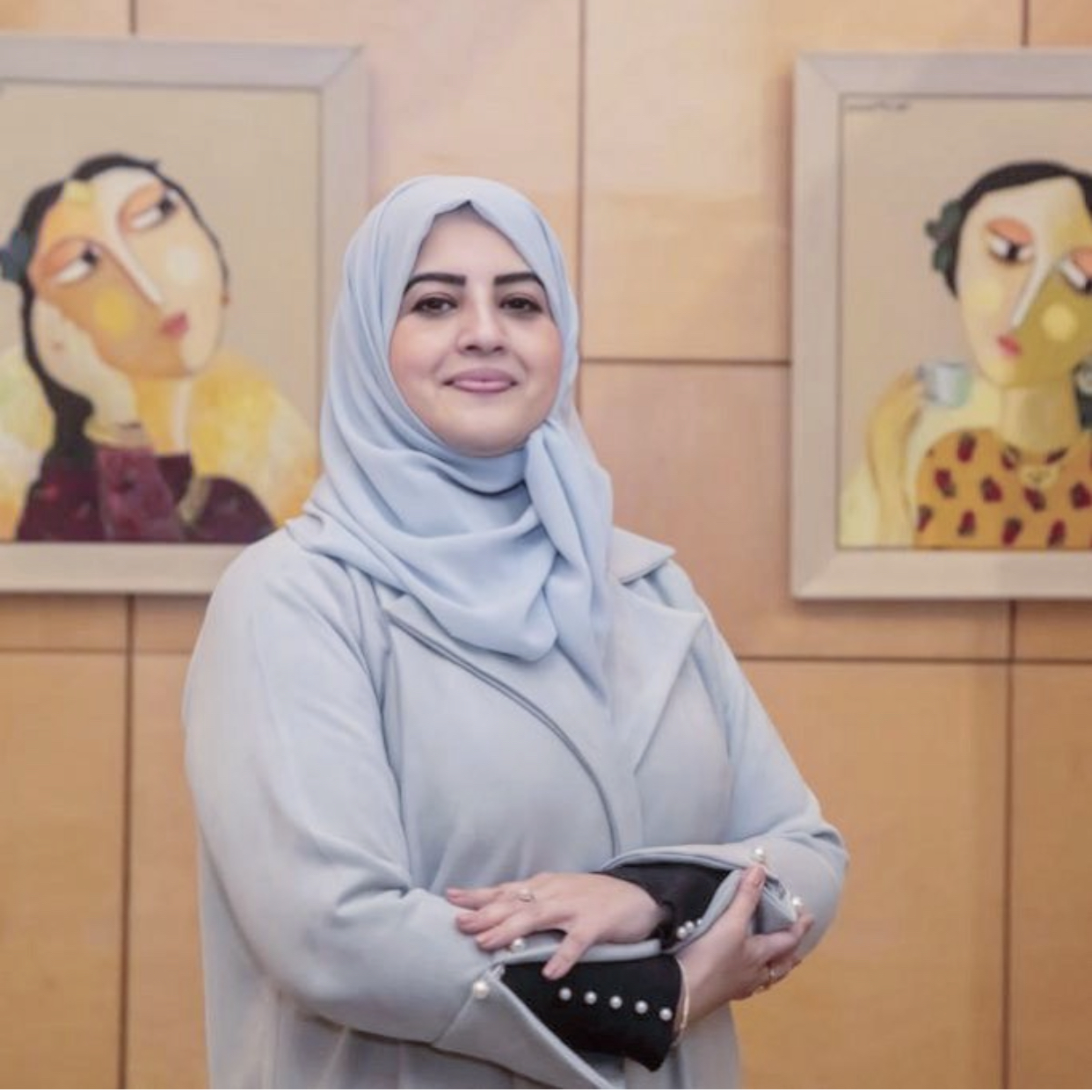 Tagreed Albaghsi is born in Saudi Arabia. She holds a BA (with honors) in Science and Education. A founding member of the Saudi Society for Fine arts Saudi Arabia, member of the Fine Arts Qatif group.
Albaghshi's compelling oeuvre often portrays her subject's faces split in a duality of hues. The artist says the dichotomy conveys a persistant conflict between an individual's socially accepted and unaccepted beliefs. The elongated necks and noses depicted throughout her portraits reflect the abundance of palm trees in Al Ahsa.
"it is like a woman" Albaghsi says of the fertile power of a palmtree. They eyes of her subjects tend to be rendered in either a slanted pensive gaze or remain peacefully shut- a meditative state which the artist has been progressively practicing in her own life. She refers to her painting method as cathartic, a process filled with movement. " I depend on my body's energy when I paint" Albagshi says. " I can't sit, I use all my body when I paint".
Tagreed held numerous exhibitions (solo and groupe) in the Kingdom of Saudi Arabia and outside the Kingdom (India, Seoul, Germany, Argentina). Her work is part of many collections, holdings outside the Kingdom, Al- Arabbiya Channel, London. She lives and works in Al Ahsa.