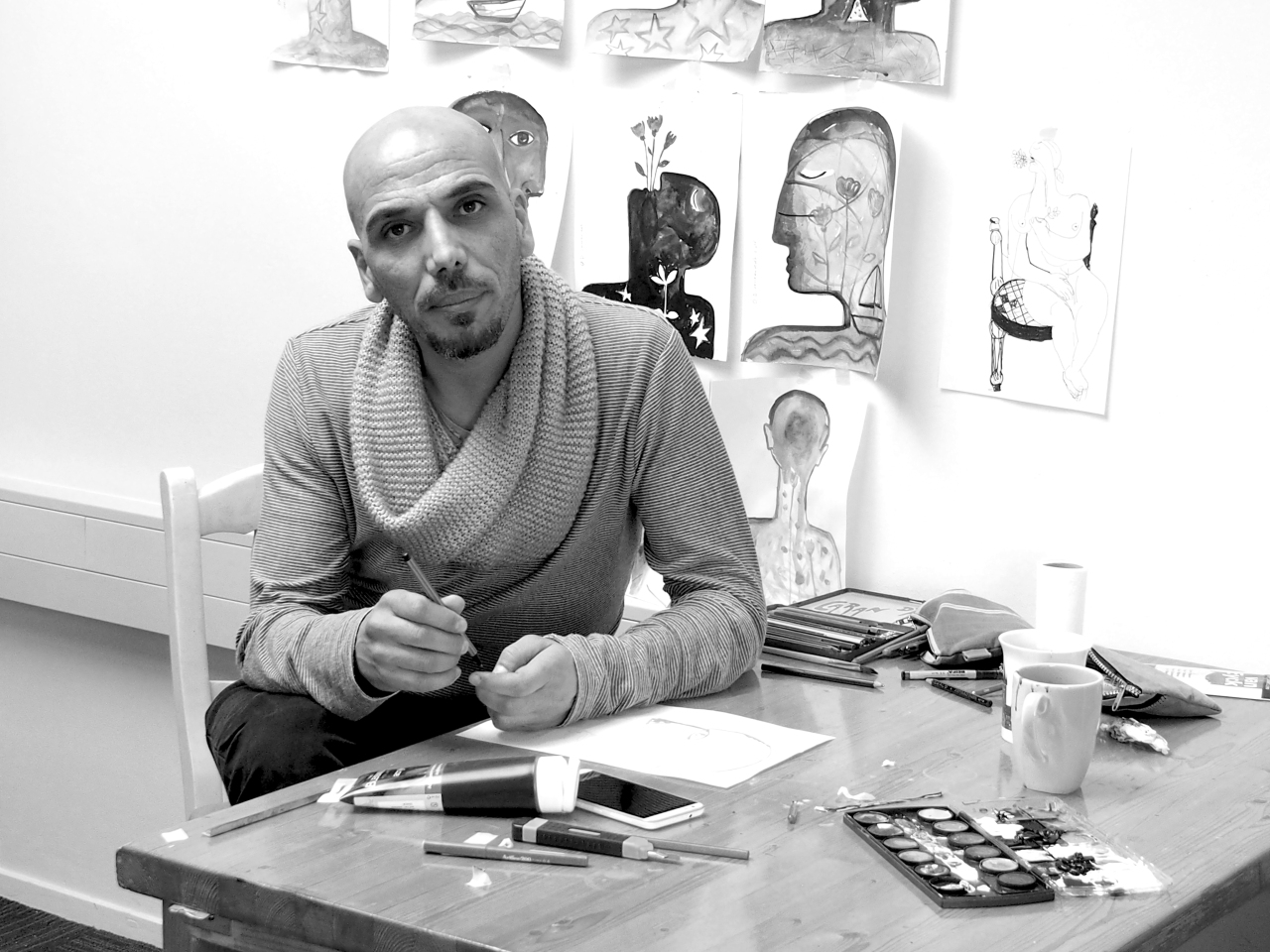 Born in 1977, Palestinian artist, Oussama Diab has quickly become a leading artist within the Middle Eastern art scene.
He graduated from the Faculty of Fine Arts in Damascus in 2002, he has been featured in solo and group exhibitions throughout the region and has been honored for his work with several awards.
His debut show with Ayyam gallery in Damascus in 2009 was the beginning of an exciting new road for both, Oussama and Ayyam. He is known for large colorful canvases that employ symbolist interpretations of current events, previous series of paintings, reflects a profound investigation into global political concerns while hinting at the artist's passion for international art. His compositions are filled with beauty and love, doves of peace fly above red roses, objects that represent offerings of hope.
For the last ten years Oussama has worked through various painting styles. He often combines different styles and techniques in a single composition. He describes his work often as autobiographical.
Signs of dislocation, confusion, are woven among historical citations, icones and references to popular culture. Traces of war, revolution and migration are represented in his canvases.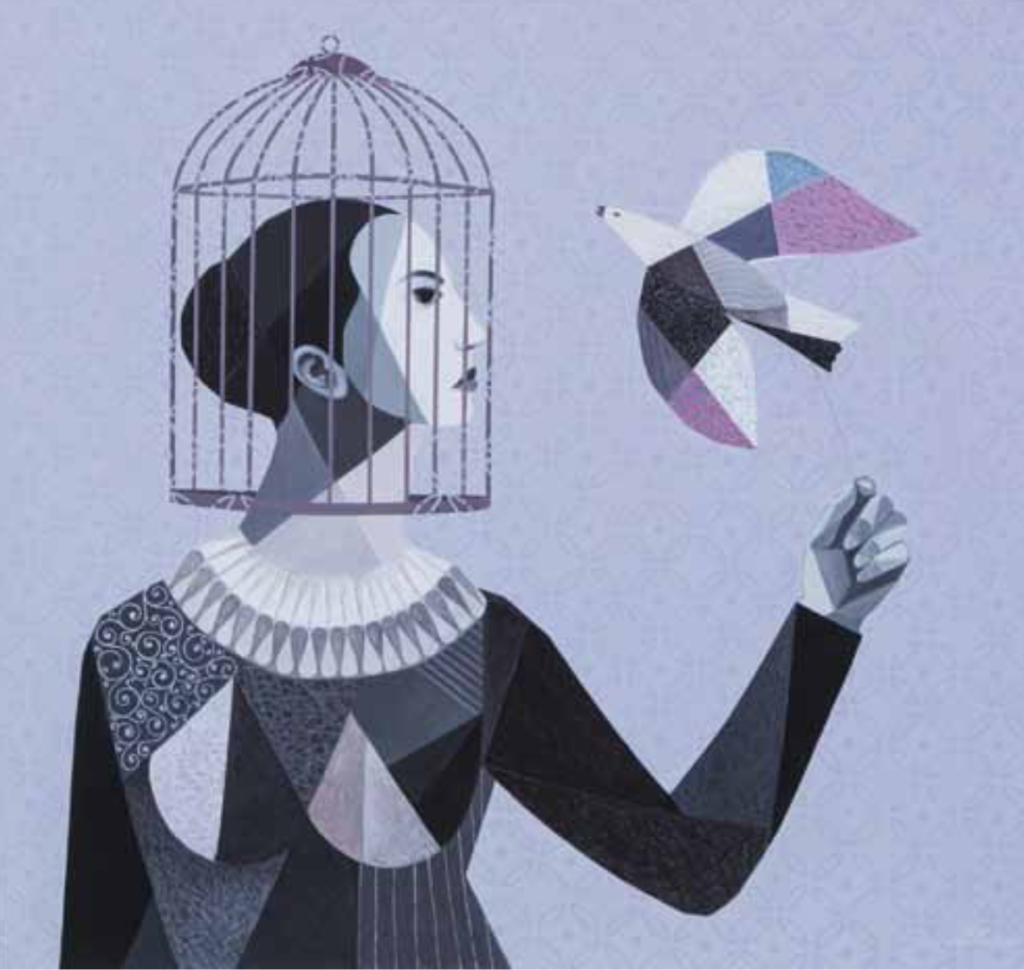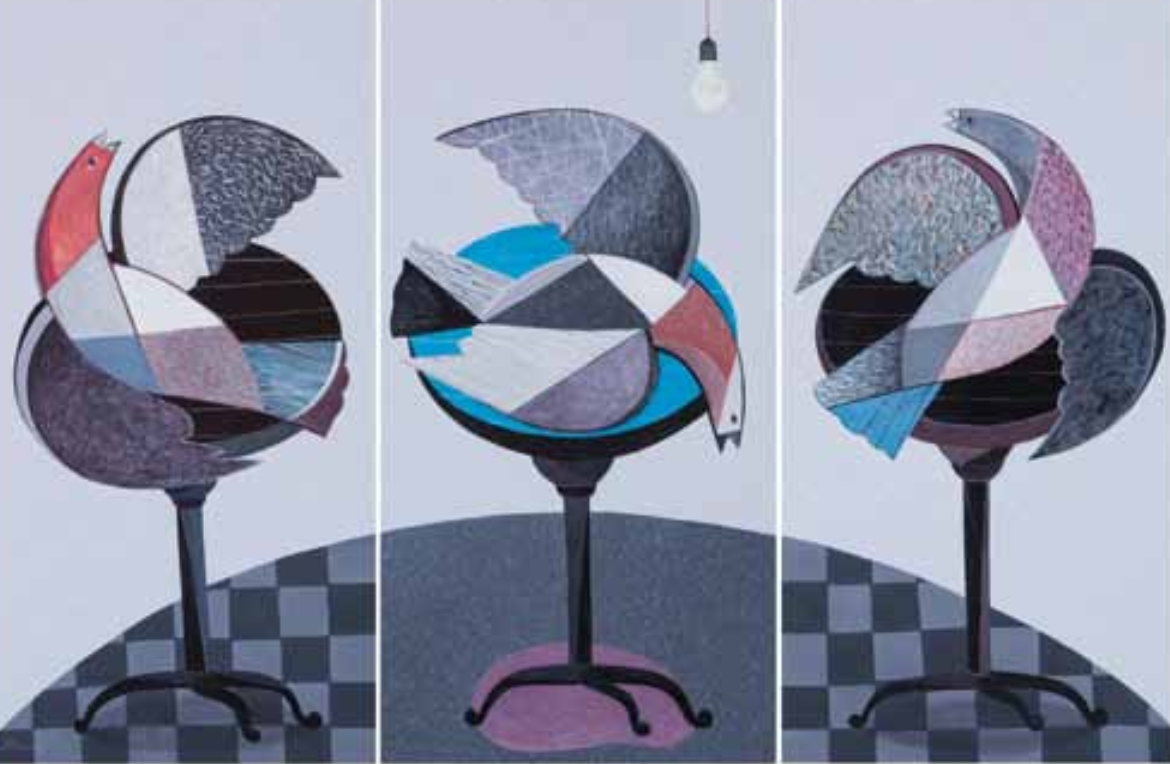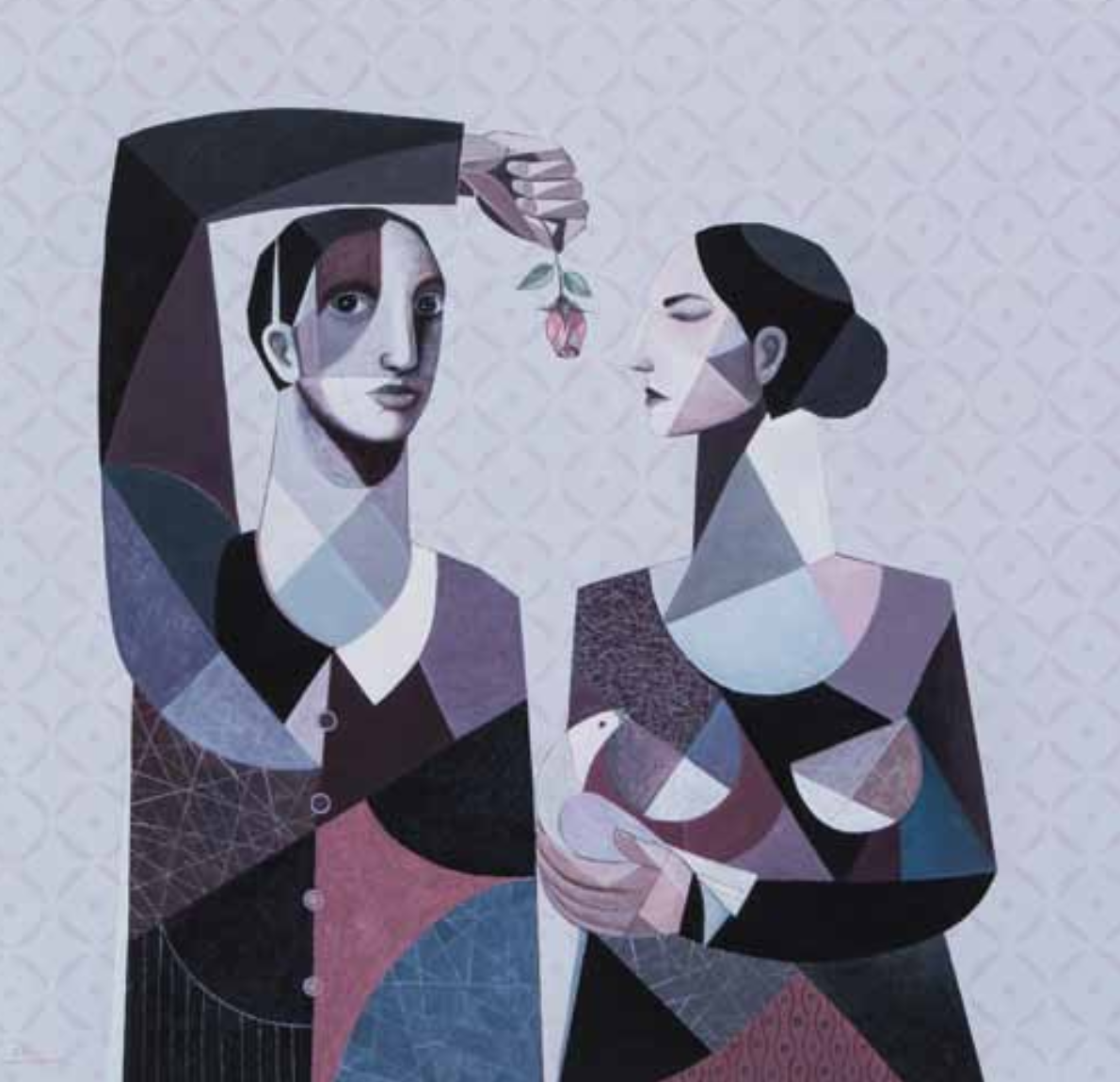 He applies a conceptual approach to painting, exploiting the stylistic variants of the medium. In an age where digital media are dominating our perception of our daily experiences "Diab addresses the contradictions and obstacles of political conflict, globalisation and exile through playful symbolism, references to popular culture, iconic imagery and narrative structures" (from What happened Here, publication Ayyam gallery 2015).
Oussama has featured in solo and group shows in the Middle East, Europe and Asia. He has participated in exhibitions at Fondazione Giorgio Cini Italy (2015), Nest Gallery Geneva, Samsung Blue Square Seoul, Ayyam Gallery Jeddah, Saudi Arabia (2014), Dubai, Beirut and Damascus.
Recently he took part in a workshop organised by the Stedelijk Museum called: Give us the museum. He exhibited portraits, work inspired by a memory he has abandoned for a thought of migration.