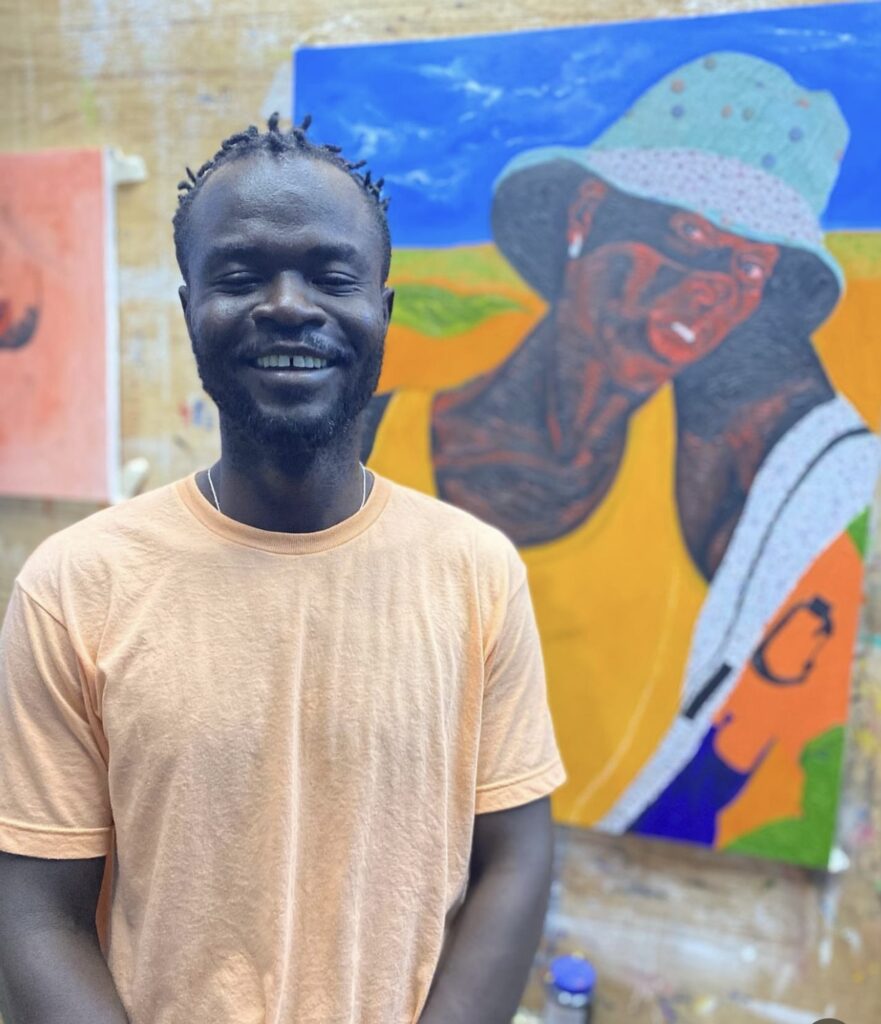 Kwabena, Sena Alexander Bampoe (Sena Tues) is a figurative artist that explores human identity. He was born and raised in the most difficult parts of Accra. The heart of his work to this day has been in abstract realism and expressionism with an emphasis on portraiture. Academic painting techniques are the foundation of what he does but he loves to experiment with both paint application and infusing the work with elements of collage.
He sees himself as a modern contemporary artist living in Accra, Ghana. His passion as an artist is the depiction of life through facial expression, body and yes of black identities portraying traditional and modern urban lifestyles. He believes that is where our emotions are best portrayed.
He also thinks that it helps to visualize one's experiences and feelings. It is an exchange of information with our without narratives.
Artists statements:
My brushstrokes are brushstrokes which represents lives. It identifies black lives with their facial expressions. In my exploration using the brushstrokes, it has helped visualise and create personal narrative in one's mind. I really enjoy doing that with my brushstroke technique. I believe that black people should be given the opportunity to express and expose heur God given talents. History looks upon us as an artist of black identity.
His works have been exhibited in Accra, Puerto Rico, California and London.