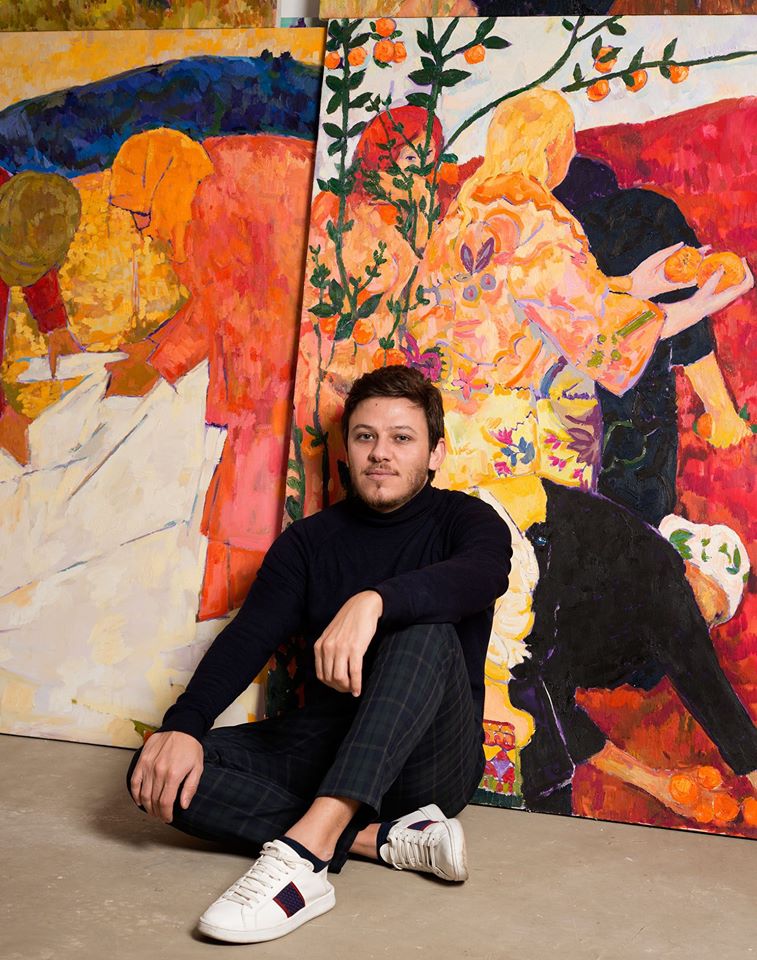 Anas Albraehe is born in Syria in 1991. He is based in Beirut where he works in painting and theatre performance.
Anas Albraehe received a bachelor's degree in painting and drawing in 2014 from the Fine arts University in Damascus, Syria. After the onset war in Syria, he moved to Lebanon and obtained an MA in Psychology and art Therapy from the Lebanese University in 2015. Anas Albraehe lives and works in Beirut, Lebanon.
Albraehe's solo exhibitions include The Dream Catcher at Agial Art Gallery in Lebanon in 2018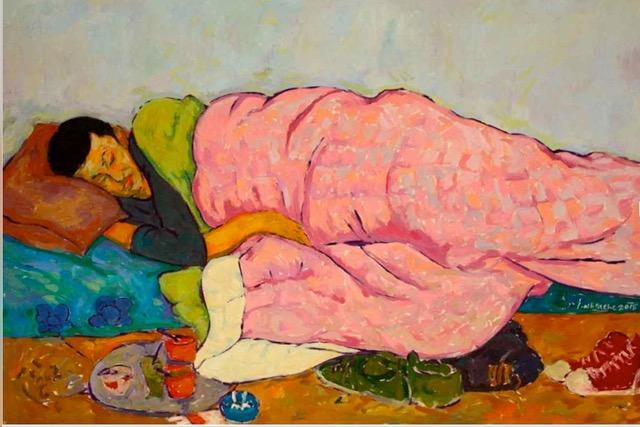 Another solo exhibition called Manal which was held respectively in Art Space Hamra Lebanon and in Wadi Finan in Jordan, 2017.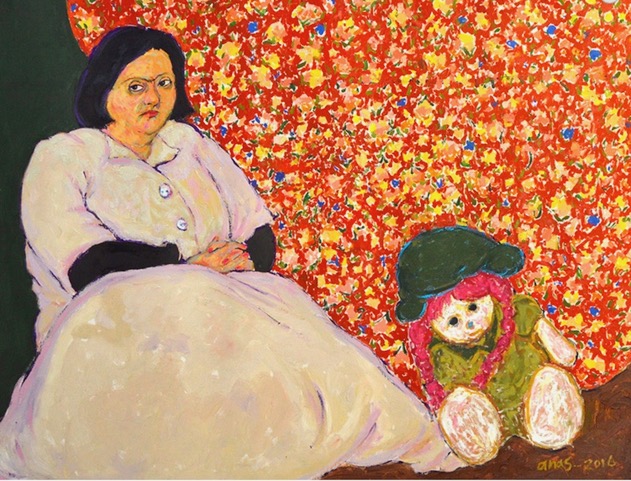 He has also participated in several group exhibitions, including the Middle East Institute Gallery in Washington DC (2019), Cap Kuwait Gallery, Artspace Hamra in Lebanon in 2016 and Albareh Gallery un Bahrain.
His recent painting practice has primarily revolved around representations of workers in everyday lives, weather in their rare moments of leisure or hard at work. His last exhibition focused on Syrian manual laborers with whom he was familiar. After frequent trips to the rural village of Soueida in Syria, where he is from, he has returned with a new body of work that depicts the persistence of manual labor, largely carried out by women.
Lusciously colorful, large-scale, and yet very detailed, his recent oil paintings bear the same radiance and intimacy of his previous series of work.
From his last exhibition "Mother Earth" at Agial Beirut, 2019.