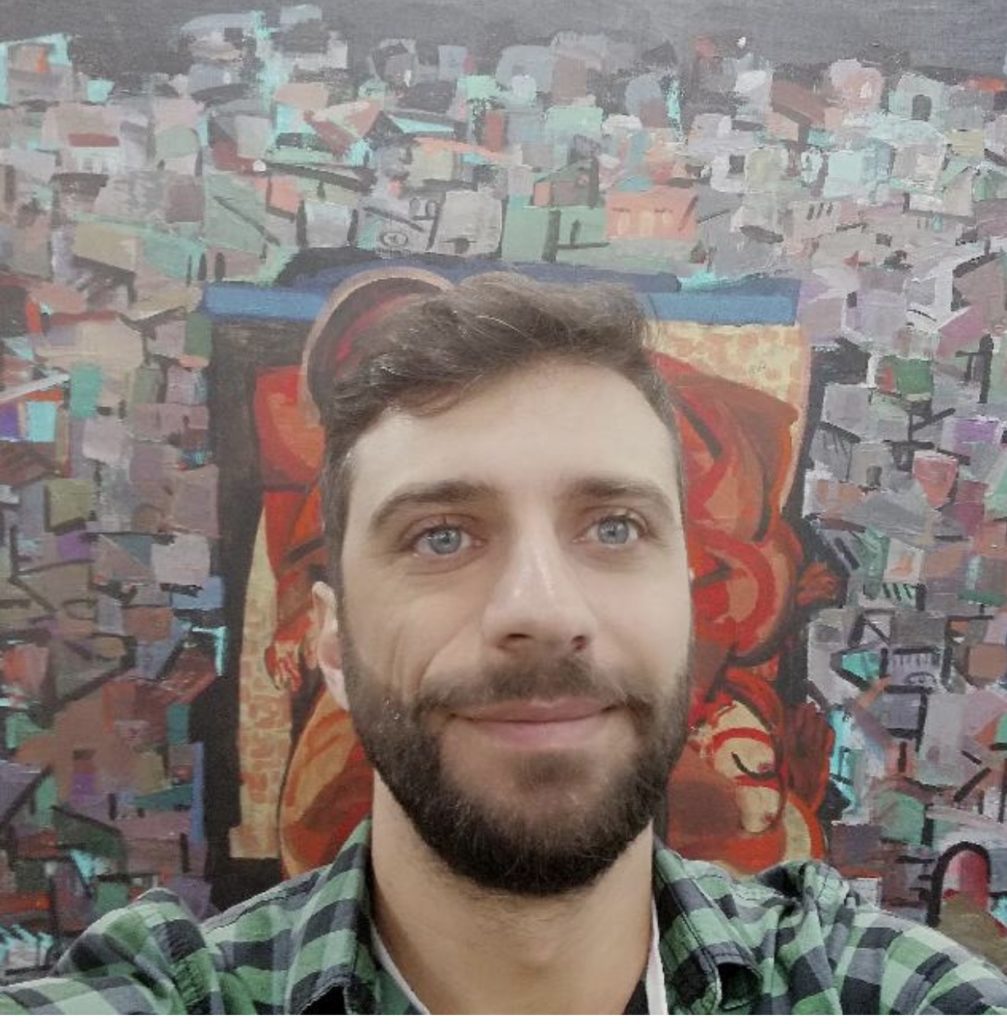 Elias Ayoub was born in 1986, Damascus, Syria. He graduated in 2009 from the Faculty of Fine arts in Damascus, Syria. For two years (2013-2013) has been working as Assistant Professor in the Faculty of Fine arts in Damascus.
He got his Master's degree in Kursk State university Russia. Since 2016 Elias is doing his PHD in history and philosophy of art in Moscow state Academic Art Institute named Surikov, the Russian Acasaemy of Arts.
He took part in many exhibitions like Beirut Art fair 2019, 2019 Emerging Art from War-Torn Syria: War and Hope, curated by Khawam Gallery. He participated in many other groupe exhibitions all over the Middle East.
His paintings are hanging in museums in Syria, Russia and Croatia as well as in many private collections in UAE, Egypt, Sweden, France, Denmark, USA and The Netherlands.