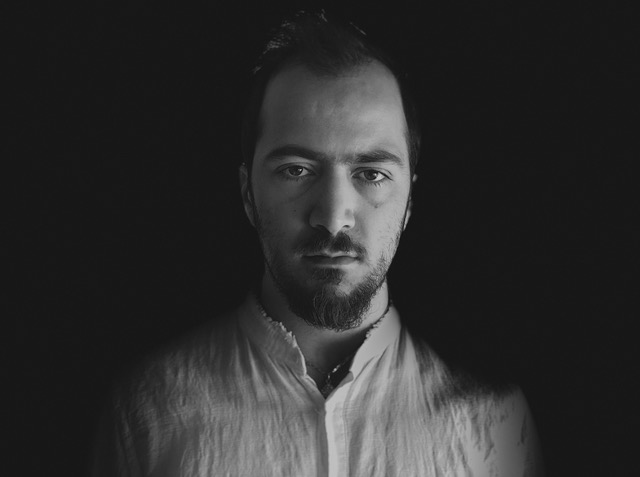 He is nominated to the "Generation Orient" Prize 2018 and currently works as visual and performing artist between Zurich, Vienna and Beirut.
Ribal Molaeb's oil paintings has been exhibited and purchased in Switzerland, Austria, Germany, Holland, USA, Qatar and Beirut.
He learned his craft from his father artist Jamil Molaeb before moving to Salzburg Austria at age 17, and then to Vienna where he continued on his own.
Ribal Molaeb's paintings depict a longing to a complete world.
He search for visual contentment in shapes and colours, creating a profound sphere and a fine world.
His paintings focus on tune and balance of colours and shapes.
His understanding of harmony in classical music theory, helped him perceive abstract paintings and compositions.
His use of strong oil color echoes his clarity and keen character.
His sharp strokes on the canvas put out his Mount-Lebanon nature.
He paints to create a personally satisfying world, cleanly designed, delicately harmonised.