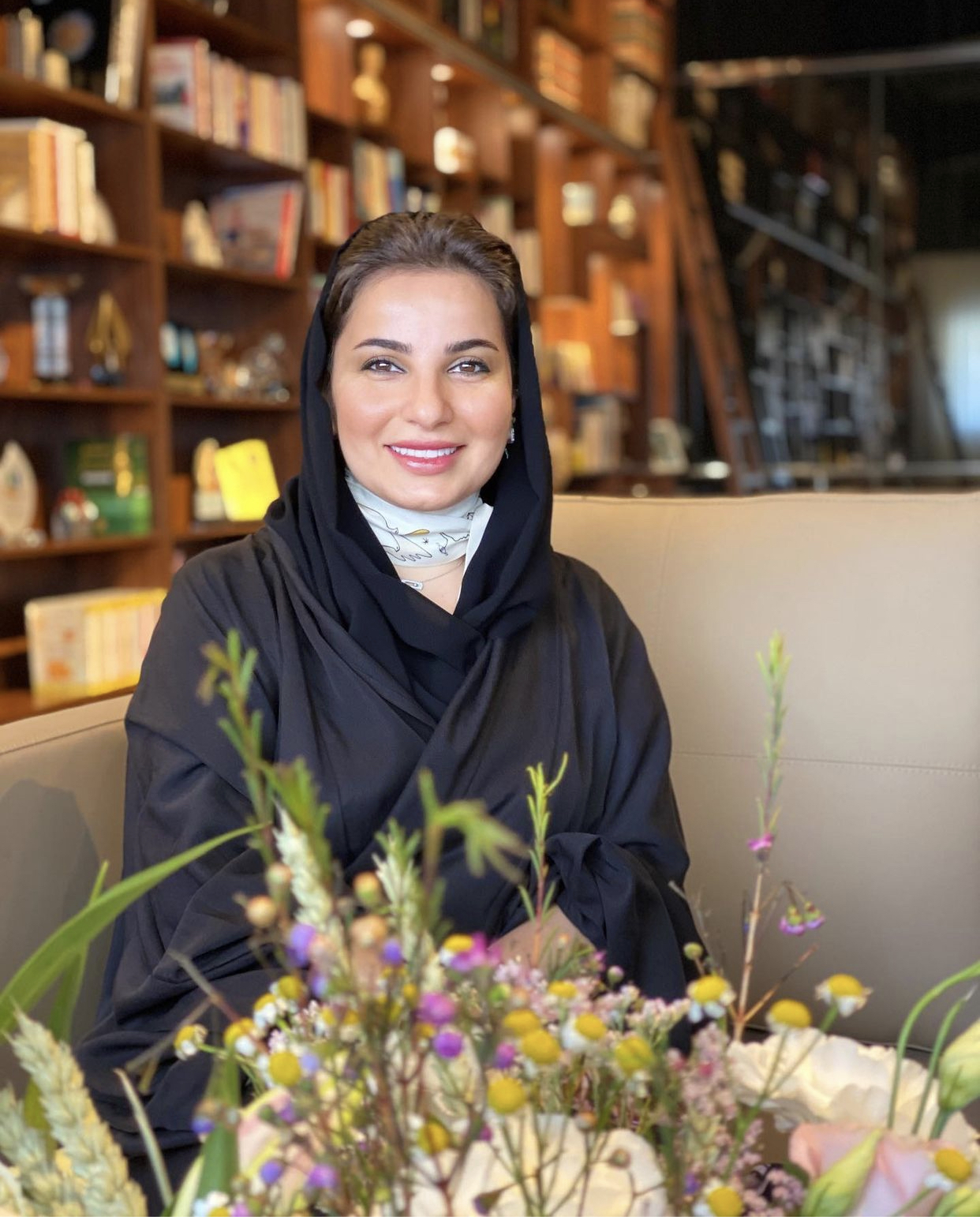 Alia Al Farsi (Oman) holds an ineffable belief in the need to explore inner beauty and to help project it to discerning viewers. Not hindered by stereotypical definitions of art and the means of expressing it, she imbues a sense of style in all that she creates.
A firm believer in that art needs strong roots but these should not act as barriers to creativity and hence her interpretations of Arabic art take on cerebral forms and textures.
The scale of what she can spans from inticrate palm sized boxes to large wall paintings and even air-force jet fighters. Her recent foray into funrniture, sculptures, installations and object paintings allows her to showcase and express her talent beyond two-dimensional settings of the canvas.
Complex pieces with multi-faceted subjects sit next to paintings that use old coins and textiles from the Far East. Her strong spiritual grounding and interest in the philosophies of Sufism is captured in the movements, facial expressions and reflective looks of her paintings.
She has exhibited internationally with soloshows in Tokyo, Seoul, Paris and Brussels. Having established her credibility as a serious artist with a clear message, she is also exhibited with similar minded artists in Stockholm, Berlin, Shanghai, Abu Dhabi and Geneva amongst many exhibitions over the past 20 years and in over 20 countries. She is also the recipient of numerous awards, was voted amongst the top Arab women obtained an MBA from Bedfordshire University and has explored graphic design at Central Saint Martin.
Her works are exhibited in museums including the Arab World Institut in Paris and in prestigious hotels in the region. An active participant in social media, she sees the potential of using the new media frontiers for spreading her message to art connoisseurs around the world.