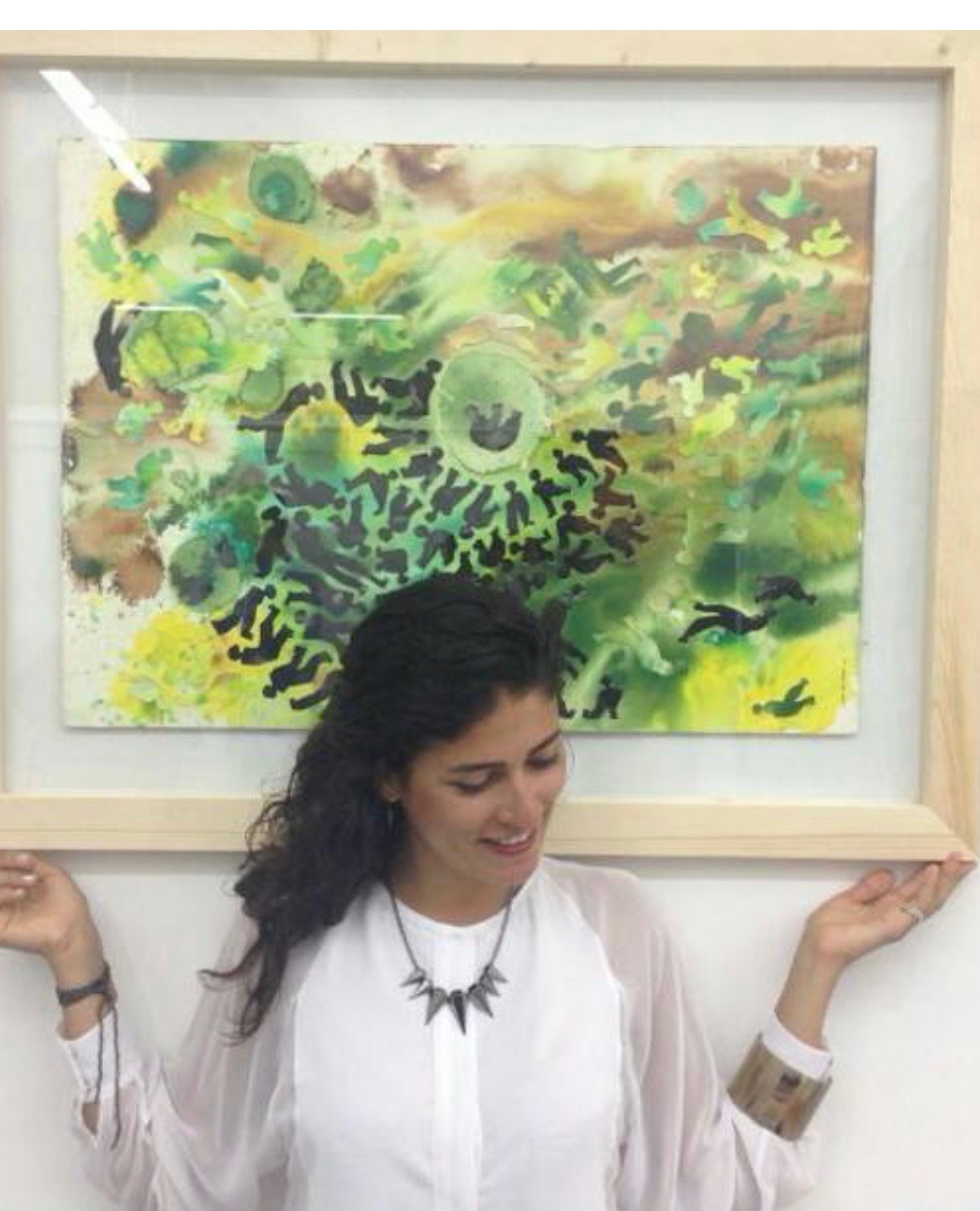 I trust my eyes then my hands
I trust my hands and my heart
Sara Abou Mrad, born in Beirut is a Lebanese artist based in Beirut. She holds a bachelor degree in Fine arts from the Lebanese University 2009. In that same year she started teaching fine arts at Sainte- Anne des soeurs de Besançon -Beirut.
Award winner of the Goethe Institute for the interpretation of music into painting 2011-2013. Award winner of Fabriano Art Competition 2015. Since 2015, her etching artwork is edited by Fadi Mogabgab Contemporary Art Gallery Beirut. Sara Abou Mrad has participated in many solo and collective exhibitions within Lebanon and abroad.
The SLEEPER Collections
SLEEPER collections, since 2013, are inspired by Sara Abou Mrad's genuine vision of life and energy. She has been studying and decrypting movement and dynamism in her artwork. Through "SLEEPERS" using mixed media, color shades, and light effects, in order to highlight our hectic way of living and our instability through her poetic unsteady acrobatic compositions.
The SLEEPER's body outline is inspired by the way the artist sleeps, ignoring facial expressions, emotions, arm gestures, meanwhile focusing on body language to express freedom within constraints.
She uses a various range of raw material that reaches a maturity with time such as wool, wood, metal, aluminum, silver, resin, fabric focusing on the lapse of time and to highlight upon the preceeded time.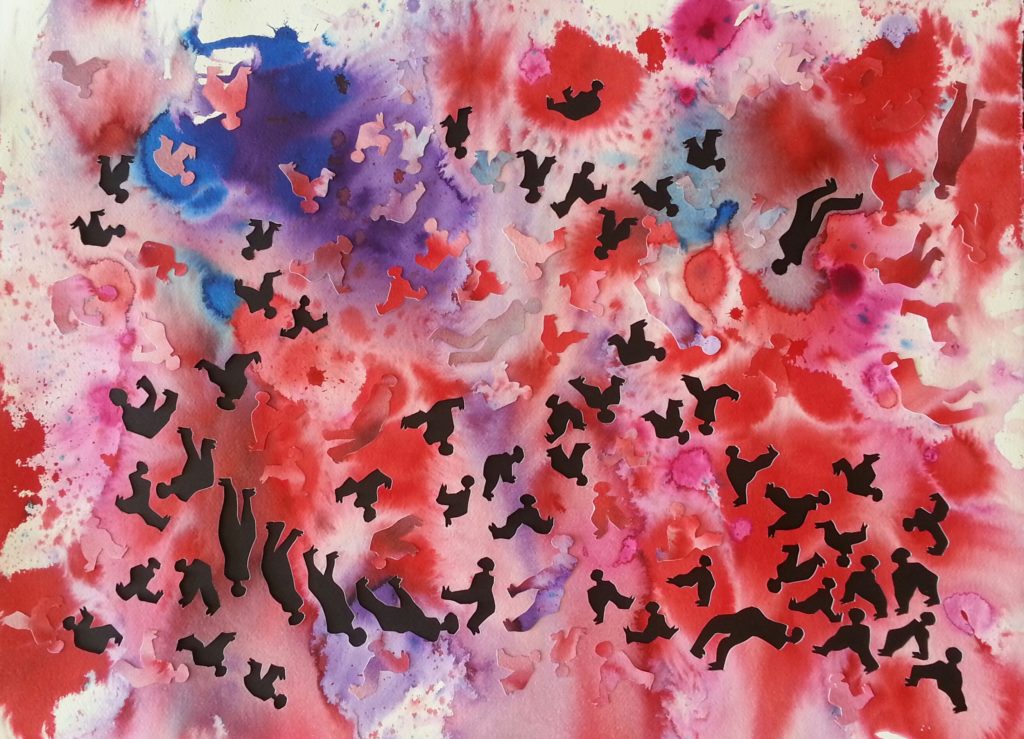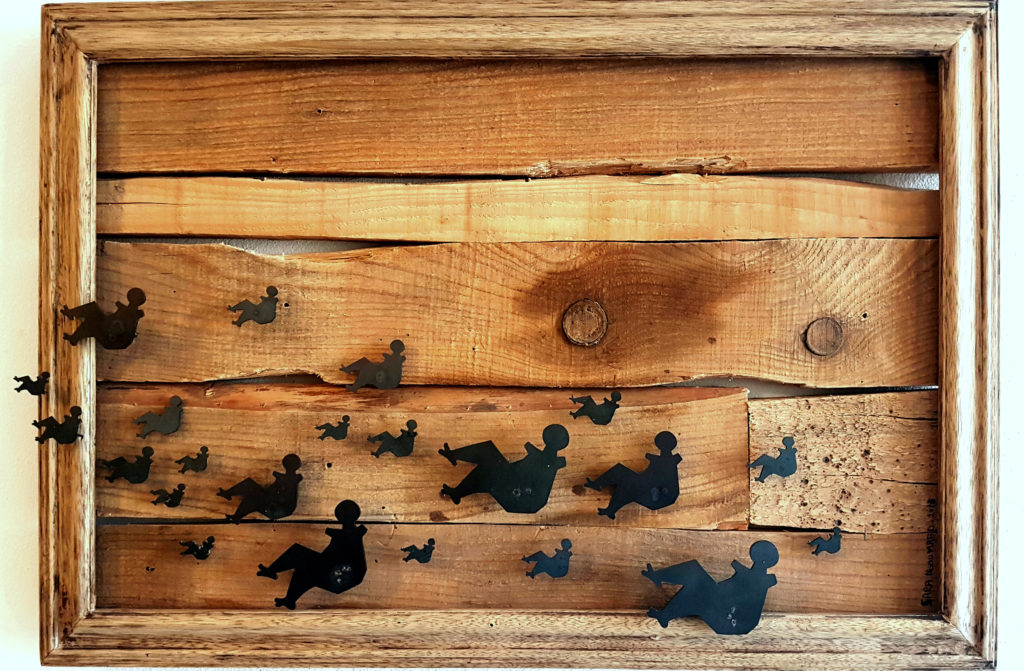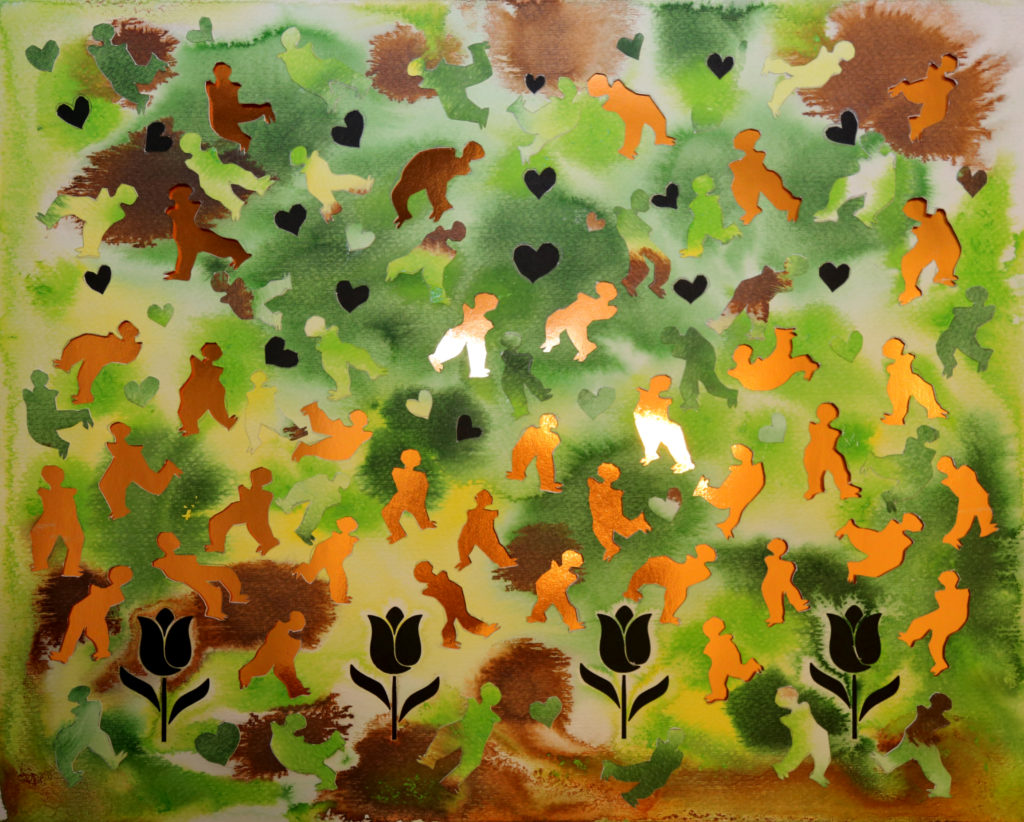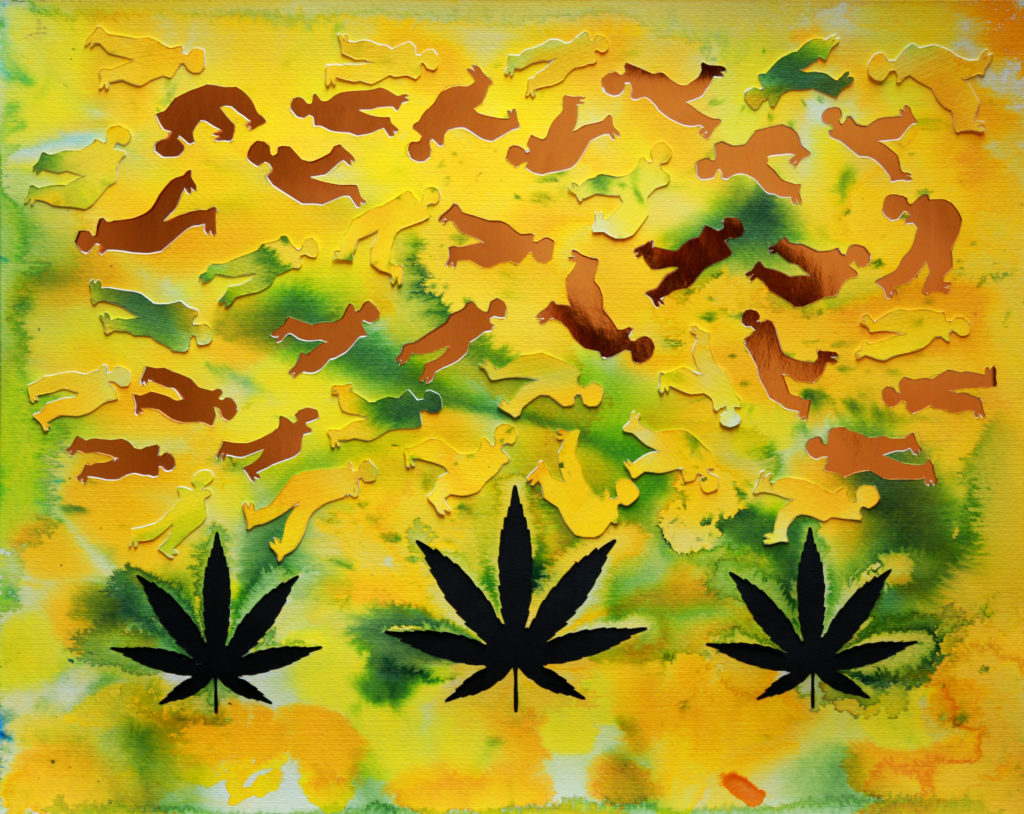 Especially for ME Art Gallery Amsterdam Sara has made a special collection of sleepers called: TRAVELER SLEEPERS COLLECTION.
Material used: cotton, paper, acrylic ink, metallic vinyl. Inspired by the beauty of mother nature, of human being inventions, reflects people's attachment and love of life.