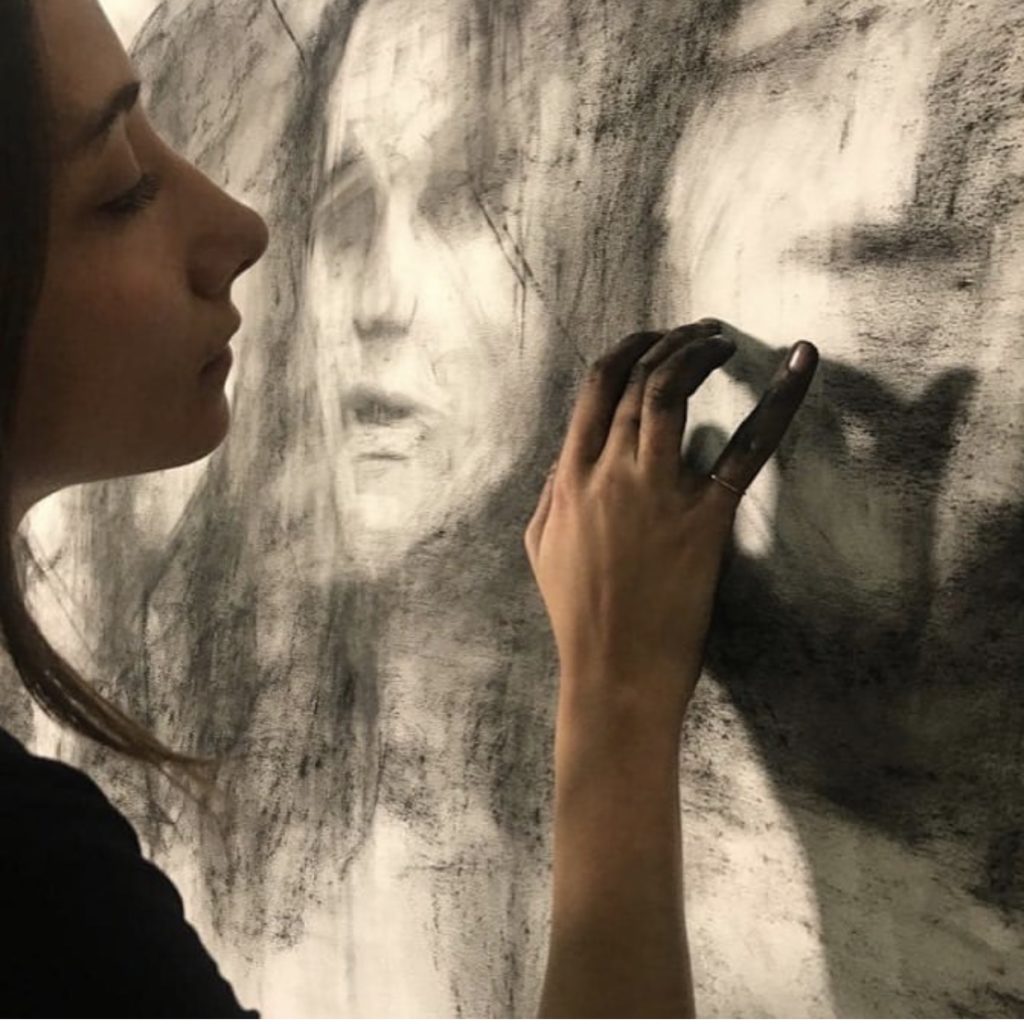 Born (1993) and based in Lebanon, she was always drawn to art as she had found it to be the most honest form of communication.
As the art scene in Lebanon at the time was saturated with images of a recent war and its aftermath in culture, she went on exploring foreign artists ́ works searching for a common ground with her own calling. She then found that she was as interested in the technique used by old masters in fine arts as she was in the subjects that moved her.
After having finished her bachelors in interior design in ALBA, she joined a traditional academy of art in Barcelona that focuses on classical realism and dedicates to revive a skillset that many modern artists are neglecting. She spent 3 years mastering her sculpting, drawing and painting skills with live models and a deep understanding of the visual language.
In 2017, she moved back to Beirut where she has been working to establish herself as a professional artist. She is currently focusing on oil painting and exploring new ways to reinvent the traditional craft in a modern personal way.