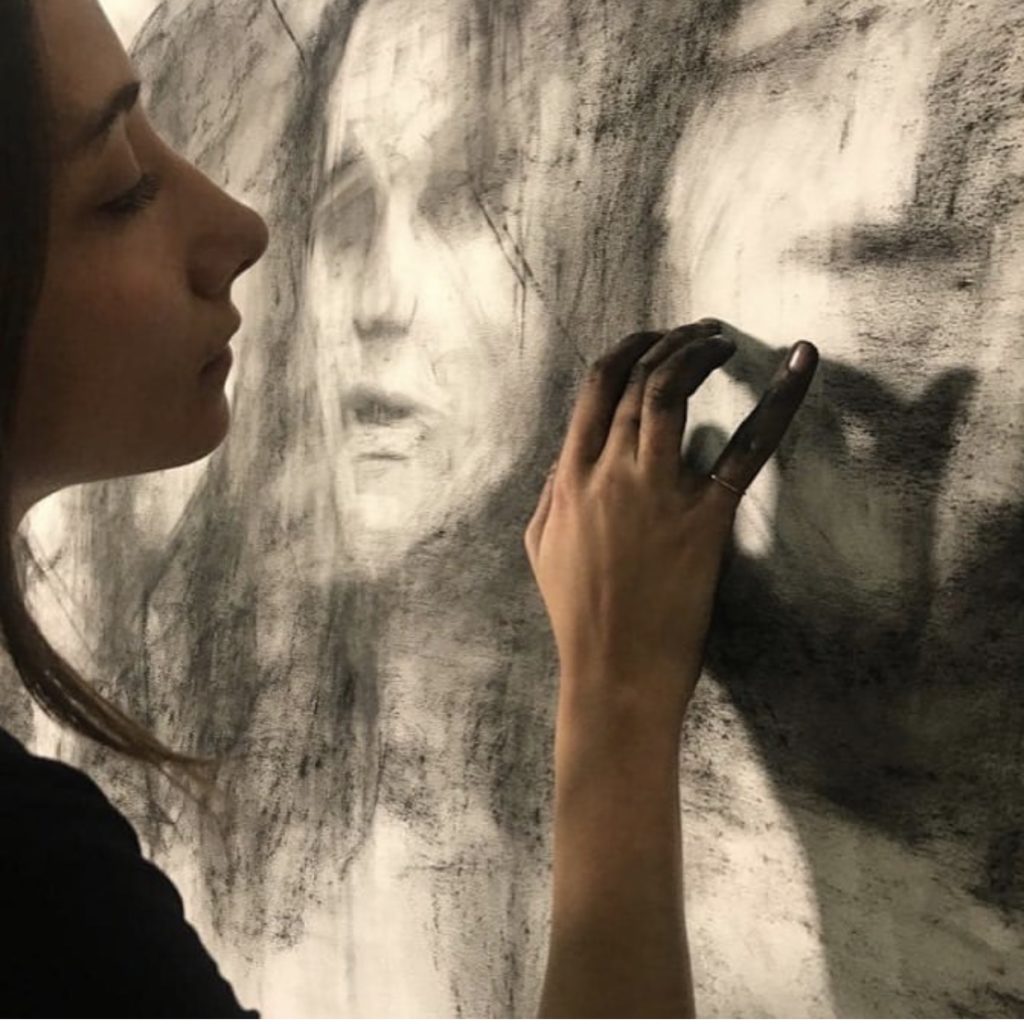 Léa Bou Habib is a Lebanese visual artist based out of both Beirut and London, working mainly in paint and charcoal mediums. Léa is inspired by human vulnarabilities, virtue and decadence. Her paintings are multi- layered narratives, often questioning individuality in face of the contemporary world.
Léa has training in classical realism at the Barcelona Academy of Art and has participated in a number of exhibitions in Beirut and Spain over the years. She also has recently started painting murals as a way to practice art in another culturally engaging manner.
Her recent mural in Beirut with Art of Change NGO produced in support of Woman Empowerment gave her the the title of being the first female artist to produce a mural of that scale in Lebanon.