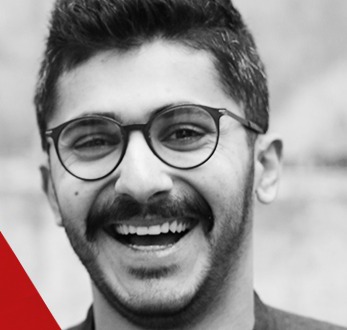 Ghaleb Hawila was born in 1992 in Sour, South of Lebanon. He srtudied graphic design as an undergraduate and he went on to study the cklassical art of Arabic calligraphy with acclaimed masters.
Fascinated by the endless possibilities of this timeles art, Ghaleb seeks to aaproach it with a new eye.
His work comes from deep understanding of Middle -Eastern heritage, spiritual paths and continuous serach for origin, cause and effect. His work "Nuqta" participated in The Sharjah Calligraphy Biennial 8th edition 2018 and then in 2020 at the French Institution in Beirut. His work on streets is now spread between th UK and Beirut and he participated in a number of collective exhibitions. His works was also showcased in the Urban Art Biennale in Germany.