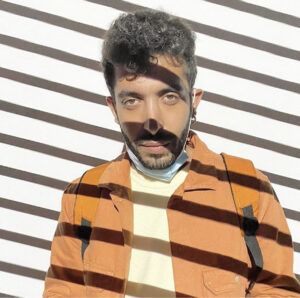 Simon Mhanna is a Lebanese artist, art consultant and gallerist.
Perpetually inspired by people and the underlying resonance between outward expression and inner spirit, his work explores the human condition with a focus on intimicy. His oeuvres are featured across various private collections, institutes and museums including The Sursock Museum in Beirut and the KKL Luzern.
He is founder of The LT Gallery, a Beirut-based contemporary art platform that feautuers exclusive works  from renowned and emerging Lebanese talent and brings together art enthusiasts to instigate conversation through artistic exhange with an ultimate aim of stirring local and international cultural impact, besides serving as partner and director of contemporary art hub Banzy Gallery. With extensive experience and a vast professional network across the art marketplace, he provides premium art consultancy and curation services for a number of private collectors and galleries in the MENA region.
He holds a BA in Interior Architecture and is currently pursuing an MA in Critical & Curatorial Studies in Switzerland to further hone his practice and hopefully earn a PhD.
Simon works and lives between Beirut and Paris.