m-a-e-art blog covering Middle Eastern Art and exhibitions online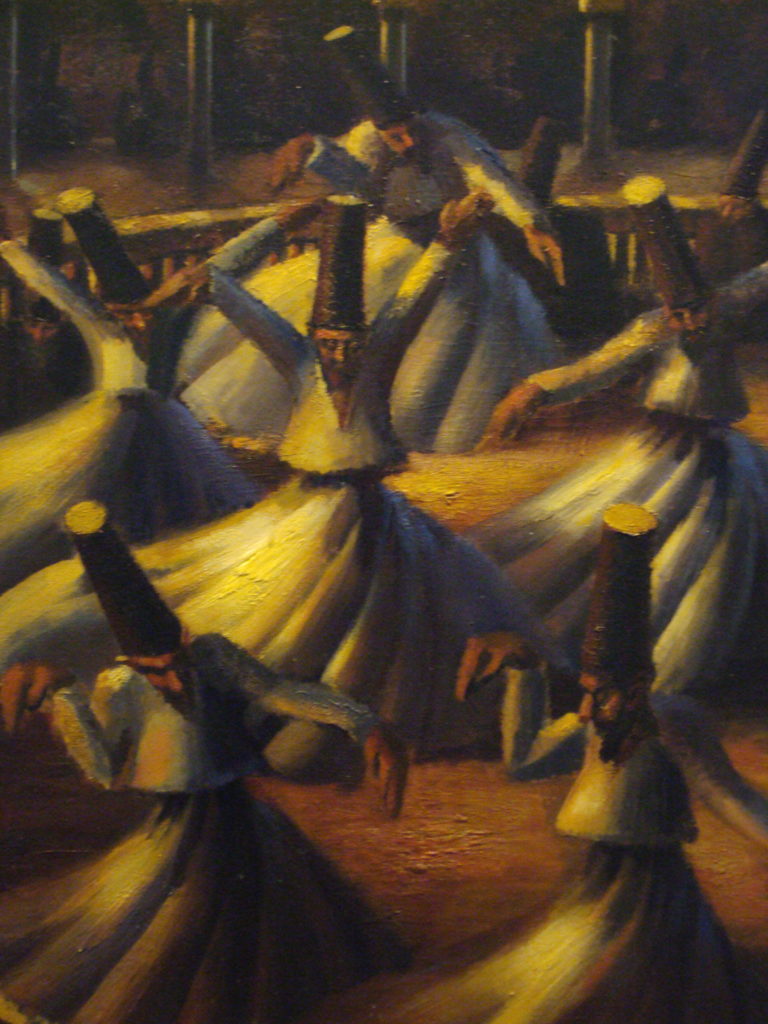 Visit to Art Hub Gallery Dubai, an exhibition space for the community where proactive ideas, diverse art forms, artists and audiences can come together to create the image of UAE through the international art.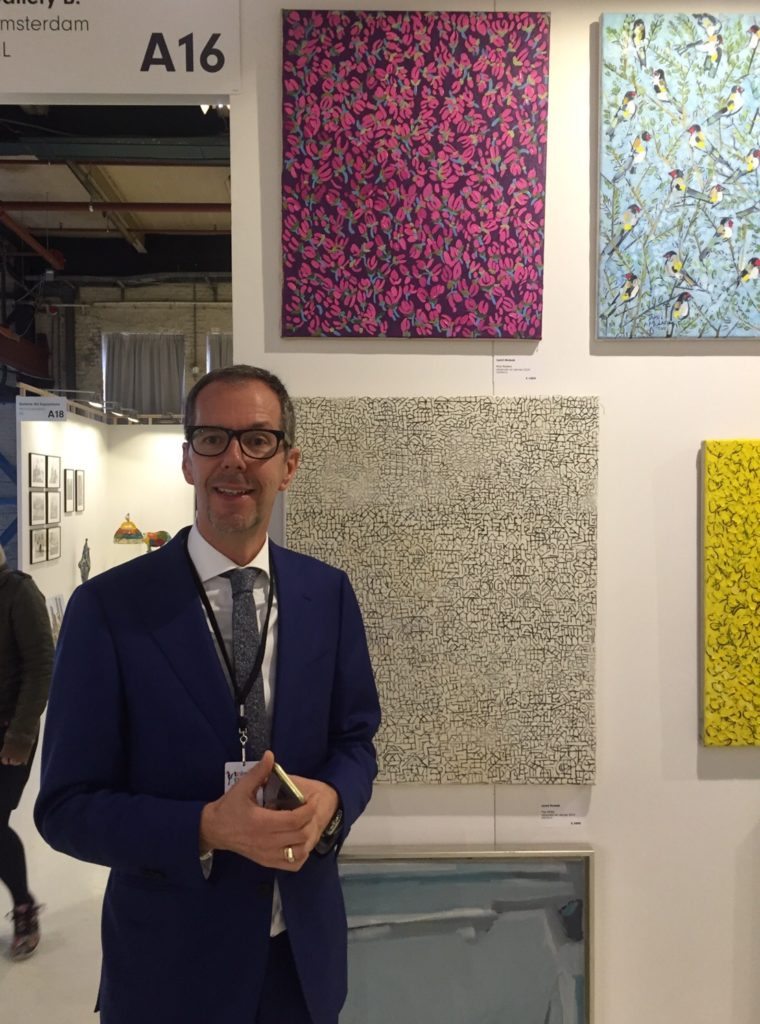 Gallery B. was found in Amsterdam with the goal of promoting Middle Easter art.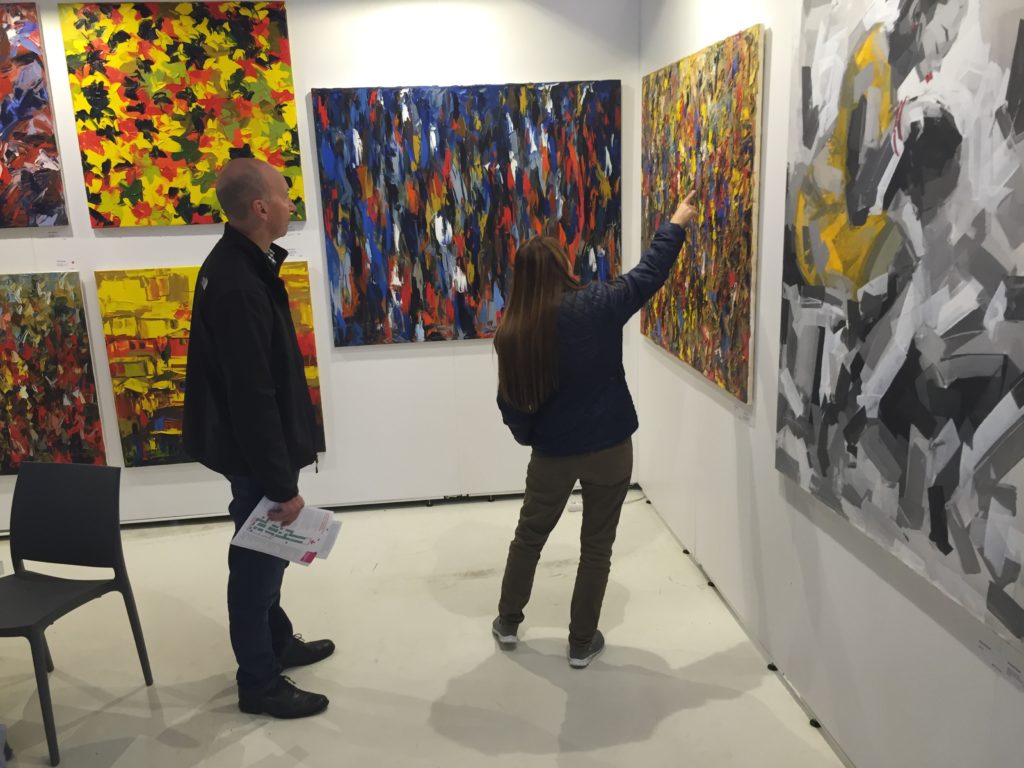 Gallery B. is present at Affordable Art Fair in Amsterdam. Gallery B. (stand A16) was erg succesvol en is heel vaak bezocht.
Werken kwamen uit Libanon (Fatima-El Hajj, en Jamil Molaeb) en Ghana :Maxwell Boadi. Highlights waren The Birds en Small Village van Jamil Molaeb. Ook de werken  (te veel om op te noemen) van Maxwell Boadi waren zeer in trek: de kleuren, de composities en niet in de laatste plaats het formaat en zijn speciale techniek. Het publiek was erg verrast te horen dat de artiesten niet in Nederland wonen maar respectievelijk in Libanon en Ghana.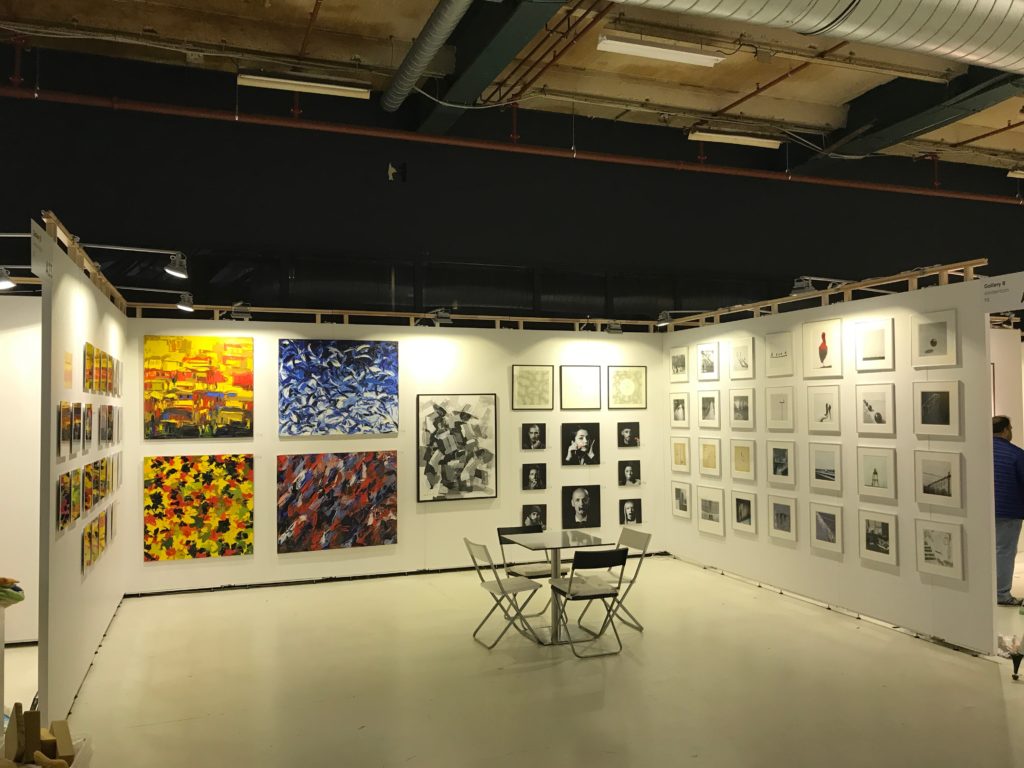 Ook dit jaar stond Gallery B. op de Affordable Art Fair in de Kromhouthal, in Amsterdam Noord. Dit keer een nog grotere stand met meer kunstenaars uit onder andere Libanon, Frankrijk, Ghana en Nederland. De stand werd druk bezocht en met name het werk van Jad El Khoury uit Libanon was al verkocht voor de vernissage. Ook dit jaar komt Jad terug met zeer verrassend werk.